Posts for: May, 2013
By Mendelson Family Dentistry, PA
May 30, 2013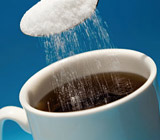 Refined sugar — most commonly consumed as table sugar or high fructose corn syrup — has developed a reputation as Public Health Enemy #1 among many consumers. These consumers are seeking ways to cut back or even eliminate refined sugar from their diets.
But that may be easier said than done because of our innate "sweet tooth" — the basic human desire for the taste of sweetness in our food. It's been demonstrated to have a biological basis, tapping into the "feel good" reward centers of our brain. For many of us, this desire is a craving that begs to be satisfied.
Artificial sweeteners are now used by many consumers to satisfy this desire apart from refined sugar. The question is, are they safe for your health and well-being? And when it comes to your teeth, do they hinder or promote good oral health?
As to the first question, all the major types of artificial sweeteners (saccharine, aspartame, sucrolose, acesulfame K and rebaudioside A) have undergone rigorous test trials and research for many years. The result, amid wide scientific agreement, is that they indeed are safe if consumed in acceptable levels, and all are FDA-approved.
In recent years different kinds of sweeteners called sugar alcohols (like Xylitol) have been approved as safe and are growing in popularity. The biggest difference between these and the traditional artificial sweetener is a low presence of calories while artificial sweeteners contain none.
So how do these two categories affect dental health? Of greatest significance is that, unlike refined sugar, these sweeteners do not feed the growth of decay-causing bacteria in the mouth. In fact, there is some evidence that sugar alcohols may actually reduce bacteria levels.
While there are still some concerns that artificial sweeteners may contribute to overeating or metabolic problems, there are no current official guidelines against their use. And when used moderately, there is evidence that Xylitol may even be an effective weapon in the fight against tooth decay.
If you would like more information on artificial sweeteners and how they may affect your oral health, please contact us or schedule an appointment for a consultation. You can also learn more about this topic by reading the Dear Doctor magazine article "Artificial Sweeteners."
By Mendelson Family Dentistry, PA
May 15, 2013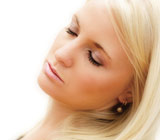 What is oral sedation dentistry? If you become frightened and anxious when facing a dental appointment or procedure, sedatives (also called "anxiolytics" meaning they dissolve anxiety), can completely transform the experience. Oral sedatives (taken by mouth) allow you to relax your mind and body so that you feel comfortable while in the dental chair.
How does anxiety affect my pain response? When you are afraid, your pain threshold is reduced. You experience a rush of adrenalin and you tense your muscles. As a result you end up in a state of heightened sensitivity. With sedation this sensitivity to pain vanishes along with your fear and anxiety.
What are some of the oral sedatives that my dentist may use? Most of the medications used in oral sedation dentistry belong to a class of medications called benzodiazepines, tried and tested over decades to be safe and effective. They are used in the treatment of anxiety, insomnia, and agitation. They include Valium®, Halcion®, Ativan®, and Versed®.
I'd just like to forget the experience after it is over. Can oral sedation help? Some of the medications prescribed as oral sedatives have amnesic properties ("a" – without; "mnesia" – memory). This means you will have little memory of the time in the dental chair when your procedure is finished.
What does my dentist need to know in order to prescribe the right oral sedation? We need a thorough medical and dental history, including all medical conditions you may have, and all medications you are taking — both prescription and over-the-counter (including allergies, alternative medications and even herbal supplements). We will also ask you whether you eat certain foods that could interfere with a sedative's effects.
How are the oral sedatives administered? Oral medications are either placed under the tongue (sub-lingual), and allowed to dissolve and then swallowed, or they may be swallowed whole. They are safe, effective, and fast acting. After the sedation takes effect, it will be easier to experience injections of local anesthesia if needed to numb your gums for the dental procedure.
What do I need to do before and after my appointment? Follow all directions we give you about restricting food and drink before your appointment. Until the medication wears off you may not be able to drive, operate heavy machinery or work so be sure to make arrangements to take time off and to have someone drive you to and from the appointment.
Contact us today to schedule an appointment to talk about any fears you may have about dental treatments. Using oral sedation, we can make sure that you have a relaxing experience. Oral sedation allows you to relax both your mind and body, and focus on feeling peaceful rather than anxious. You can learn more about oral sedation dentistry in the Dear Doctor magazine article "Oral Sedation Dentistry."